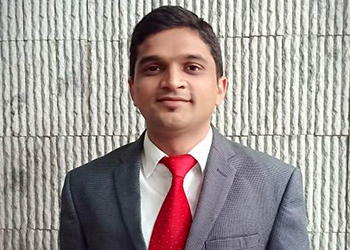 Skills
Technically, Deepak is very strong in handling Advisory in Indirect taxes, Audit, FEMA and Company Law matters.

In addition to this, he finds solutions for process improvements, training the team and share knowledge to keep the team updated.


Non Technical- Managing the team, guidance to the organization, Training the team and knowledge sharing.  
Strengths
Good at Interpersonal relationship

Leadership
Creative approach to lay down processes
Deepak started his career working in indirect taxation since the year 2008. Over past several years his strong expertise in the domain has given him accolades from several Firms across the globe.
His career began with him working in one of the most reputed Chartered Accountants Firm and have been in Practice since 2011. He has mentored several start-ups by helping them achieve their business goals & dreams. He takes ownership in helping startups kickstart by getting involved in their business plan, growth mapping, financial process setup and handholding for all financial and taxation queries.
Pozitiv Advisors aim to provide effective solutions consistently to the finance function of a business.
Deepak Jain has helped several companies to get refund from tax authorities based on various schemes announced by the Government. Companies ignorant about policies & rebates from the government have benefited the most.

Additionally, he supports several corporates by helping them learn and understand GST. He personally handholds them to sail through the glitches in the new taxation policy. His passion towards numbers & nature to help people has been a boon for the firm.

contact details
No.16, 1st floor, Murphy road, Ulsoor, Bangalore 560008.
Request Consultation
If you'd like a free consultation, please start by completing the form: