Pozitiv Partners aims to provide effective solutions consistently to the finance function of a business.
Our core values includes integrity and respect with all the people we deal with
We aim to be true to our name, adding positive value to your business by providing end-to-end practical solutions to your finance function. Our management and associates have an in-depth experience in handling complex situations arising in businesses.
Pozitiv Partners has a client retention ratio of 95%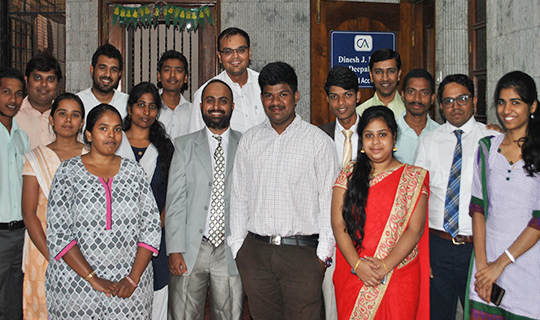 Business Set-Up Services
Company incorporation
Registration assistance for state and central laws
Recording of transactions on a periodical basis
Corporate Law
Advisory on company law matters
Assistance in incorporation of companies
Assistance in filing of statutory forms/returns
Assistance in obtaining approvals from company law authorities
Accounting and Compliance Support
Updation of accounting trials
Processing of payroll
Periodic tax compliance support
Banking support (cheque processing, support for managing working capital)
Certifications
FCGPR
Form 15CB for Foreign Remittances
Share Valuation Report
Company Law Certification
Indirect Taxation
Service Tax Opinion, Appeals and Refunds
Customs Duty Refunds, SVB clearances
VAT Compliance, Assessments
GST Transition and Complete Support
Auditing
Internal Audit
Statutory Audit
Audit under the State VAT Acts
SOX Audit
Start your operations in India
A business adds immense value to the world in general and to the local ecosystem in particular. Jobs are created, resources are mobilized and not only the business grows, but the local economy too grows.
Accounting / Bookkeeping and Reporting Services
Accounting is the lifeline of any business. We aim to account based on these skills and deliver understandable and actionable reports and hence contribute to the growth of the business.
Tax Advisory and Compliance support services
Indian tax regulations like its global counterpart levy a Direct and an Indirect Tax.Tax is the price paid by a person for a civilized society.
Corporate Laws
As our core services relate to help businesses continue to add value through its offerings, Corporate Laws regulate the relationship a business shares with its customers, vendors, employees, etc.
Consulting and Actionable Insights
We find it exciting and challenging to help businesses see things from a perspective of finance and operational processes point of view and hence make growth decisions.
Virtual CFO Services
You may be a foreign company setting up a subsidiary in India or a home grown start up venture or a company faced with a recent exit of the CFO.
Our mission
Helping businesses overcome their bottlenecks in accounting, tax and corporate laws, general administration and business growth through listening, analysing and suggesting better practices using information technology hence create positive possibilities.
Our experience
Info Tech
60%
Bio tech
60%
Business to Business
30%
others
10%